The latest version of Dual Writer, version 1.1.0, is now available for download at the Dual Writer website. The latest version contains a new testing tool that is used to assist users in properly setting up Speech Recognition on their Windows computers. The Dual Writer dictation test checks the dictation accuracy of 10 short sentences the user is prompted to read. Suggestions are provided for improving voice recognition accuracy.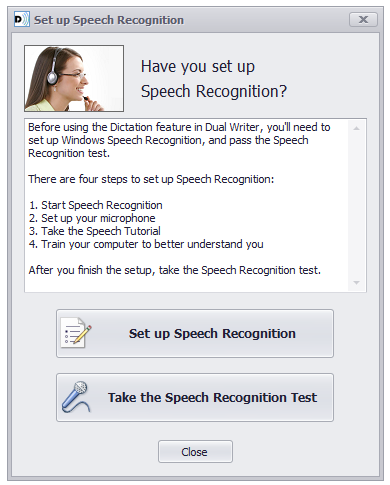 The test checks a number of system settings, including:
whether the system has Speech Recognition configured
the microphone is properly set up
the Speech Tutorial has been completed
the Voice Training has been done
For users who need assistance setting up Speech Recognition, the test results can be sent to Dual Writer using the Support Form at the Dual Writer website.